You know, I always try to write my journals in english but I've noticed that most of my watchers who comment here speak/write spanish! so, please let me know in the poll if I should keep writing almost every journal in english *lazy ass*
thank you! *bows deeply*
And, before I start talking spanish nonsense (?)
I want to thank
`
TouchedVenus
and
`
chutkat
for suggest and feature this pic!
I'm so glad I got another DD ;____; I wasn't expecting it!
also thanks to everyone who visited and faved my work after seeing this shota-ish goat boy in the featured DD's

(I knooowwwww i got the feature LAST MONTH XD but...I didn't have the time to write a proper journal about it!, I'm at school already *dies* and you know what does that mean...DEATH, yesh. ;_; sorry...)
Also!
I submitted my entry for UDON's megaman tribute! wish me luck! (I hope I get iiiiiiin)
I wont submit the pic in my gallery until march!

--------------------------------------
Ahora si, acerca de el día super helado!!
DIOS, estaba acostumbrada a una que otra nevadita cada, que serán, 2 años?, pero este invierno si se pasó!, primero que nada, la ciudad donde vivo es desértica, por lo cuaaaaaal hay temperaturas frías, pero no tanto, ni la ciudad ni sus habitantes estamos acostumbrados a temperaturas de -18° (horror) así amaneció este jueves: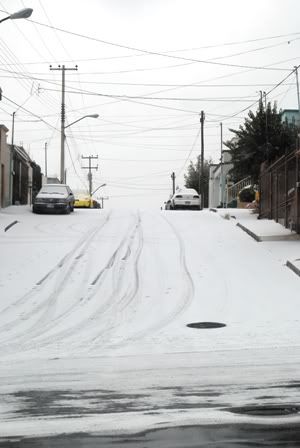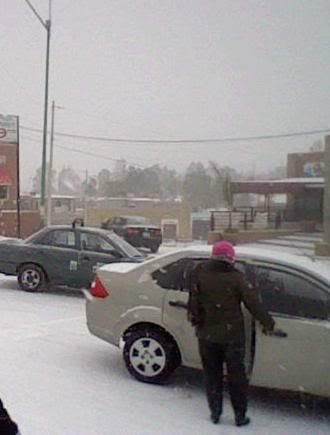 Y nosotros, pobres ilusos, decidimos salir y el carro se patinó por las calles hechas hielo!
nos quedamos varados junto con otros autos que les pasó lo mismo, afortunadamente nadie chocó con nosotros...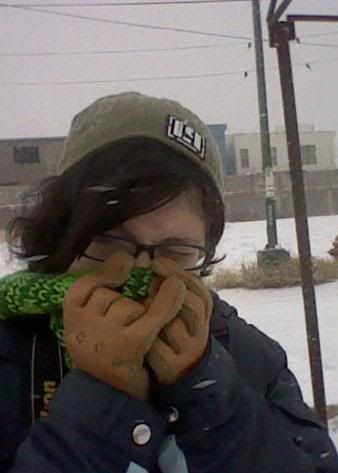 Esa de allí soy yo congelándome!, no sonándome la nariz :'D
La nieve solo cayó constante por un día pero dejó varios estragos: muertos, fallas de comunicación, tuberías rotas, pies fríos y demás.
Suspendieron el servicio de agua!, desde el jueves estamos sin agua en casa (si, todavía no me llega), tuvimos que comprar garrafones y bañarnos en un hotel...la luz también la suspendieron y solo llegaba de madrugada, supongo que era un plan con maña.
Pero bueno, aunque por un momento el panorama se vio caótico, ya vamos saliendo de esta, me alegra que no paso de una nevadita, días sin bañarme y encharcadero por fugas de agua. (también me llevé un susto porque pensé que mi tablet había muerto, pero ya resucitó.)
En otras partes del estado y en EUA les fué peor, espero que si son de por allá se encuentren bien.
INVIERNO. ACÁBATE YA POR AMOR A DIOS.
y ustedes queridos lectores...cuiden el planeta que estas cosas raras que pasan son por nuestra culpa en gran parte ): no sean cerdos consumistas. Gracias.