here are the sketches for the winners of the mini-contest of last weekend!
sorry for the low quality, my scanner died...)': and I had to took photos
the first one goes to

>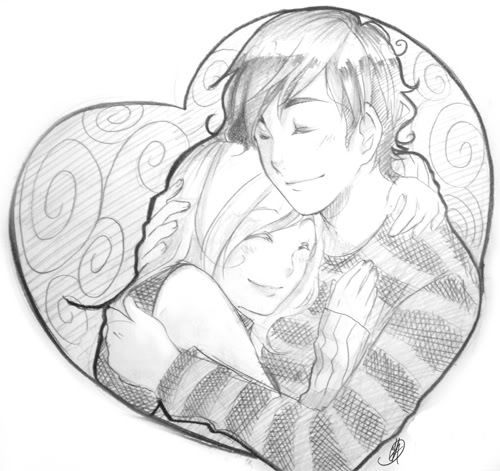 * U*)/ ella y su novio!, me diverti mucho dibujandolo

espero que a los dos le guste!
and the second one! for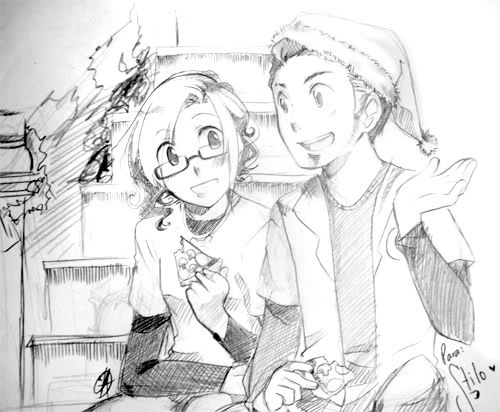 Un sketch de un momento Akistiloso! :'D la posada Epic del año pasado, en las escaleras de casa de Gina, con pizza! hahaha espero te guste tambien!
omg! a bonus!
for

because she got right a part of the question - v-)b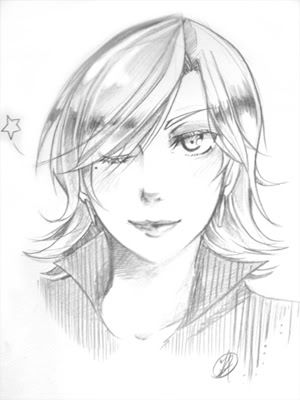 espero que te guste!, me costo algo de trabajo...xD ugh no estoy acostumbrada a dibujar mujeres sexyyyyys
done!
* 3*) Now I must return to work!
what?, you want a free sketch too?
well, you'll have to wait untill the next random quiz!
oh, before saying good bye, thank you very much for 35,775 pvs!

<D